PRESENTS


Fast setup

Hardware free

Unmatched load capacity

ARES-3 has been developed as an extremely durable and simple raised floor system to serve the exhibit industry.
It is fully customizable to client's specifications in shape, height, and load capacity.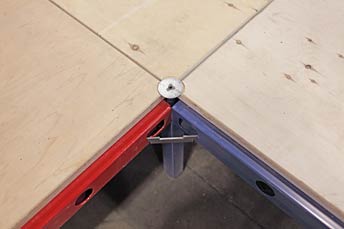 For distribution opportunities please contact us.
Installation of plywood on leveled metal substructure
Easy and Expedient Leveling
For EXHIBIT PRODICTS and ARCHITECTURAL SPECIALIES please visit:
ares-3.com
Our Newest Product
The Low-Height Ares-3 raised floor system.
A complete product that includes Metal Sub Structure, Finished Top Panels, Fascia and Transitions.